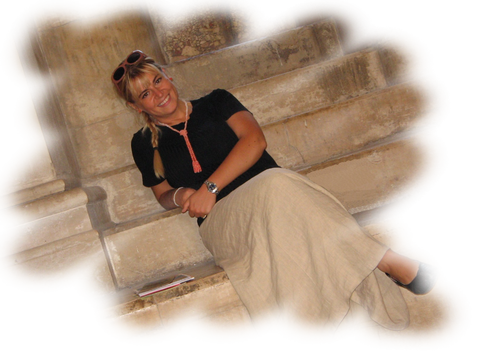 Deborah Marra was born in Vicenza, Italy and is a graduate of Ca'Foscari University, Venice. She holds a degree in Japanese Culture and Literature and is fluent in Italian, English and Japanese. Her passion for the Italian Arts and Culture has been seen everyday of her 16 years as a tour guide.
Presently, Deborah is the most licensed guide in the Veneto Region, she guides in Verona, Padua, Vicenza, Treviso and Rovigo.
Her expertise is in Paintings, Palladian Architecture and Gardens.
In addition to being an extremely knowledgeable tour guide, she has translated local Villa guidebooks into English.
Why choose CHIAVE di VOLTA?

We are an organization of licensed local tour guides who specialize in the extensive history, art and architecture of the cities we serve. A walking tour with an expert guide lets you enjoy a truly in depth local experience and get the inside story on the important museums, churches and archaeological sites.
A tour with us is a real occasion to discover the Region in a different way, not only because we are experienced and professional guides, but also and above all, we work with passion and love for our land. We know the territory, even the smallest hidden treasures, and we know how to avoid the crowds, lines and noise. We also know how to make a tour extraordinary and memorable. It will be your personal, unique tour…and you will have another reason to come back to visit our cities.